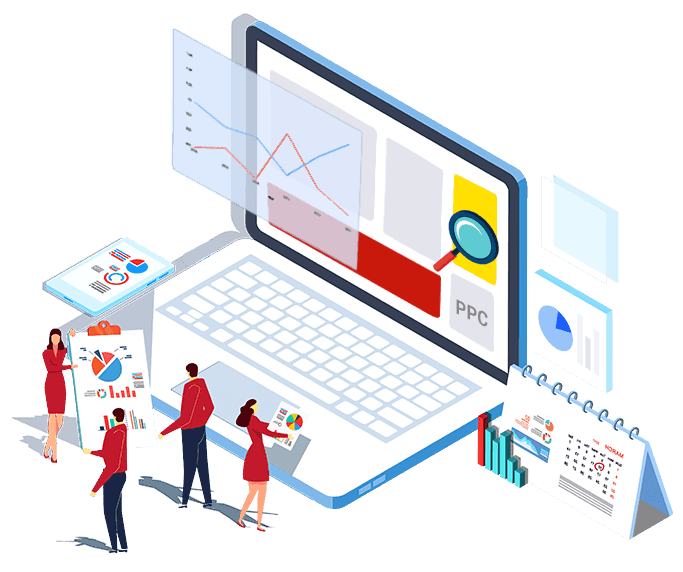 ---
Click Away To Success with AdWords & PPC Management
Result Driven and Well Managed AdWords & PPC Management - Google AdWords is one of the most effective online advertising sources which help businesses to gain good ROIs through a successful PPC management campaign. Seointernationalonline understands the importance of Google AdWords, for which delivers a top quality and result-driven PPC (Pay-Per Click) management service. We have Google AdWords certified professionals who understand real PPC strategies and strive to deliver exceptional results.
Lure Potential Customers with Creative PPC Campaign
Our reliable Google AdWords/PPC management service will drive consistent and high quality traffic to your website. From monthly PPC management, AdWords, Bootcamp to free AdWords review, we provide the highest standard of service.
What our Google AdWords/PPC management is all about?
Transparency
We ensure a high level of transparency by letting you informed with our customizable reports. We believe in complete transparency in every aspect, which results in a trustworthy relationship that results in a successful and result-driven PPC management. Seointernationalonline provide interactive reports about your performance on a monthly basis.
Collaborative Plan
We offer a collaborative and strategized Google AdWords/ PPC management campaign that helps our clients to see all edits and optimizations during the execution of the campaign.
Commitment
We ensure in building an honest and collaborative relationship with our client. Our expert team of Google AdWords and PPC professionals are always there to discuss with your about your campaign and ongoing strategy that improves the performance and assures good progress.
---
Why rely on us for your AdWords/ PPC management campaign?
We are the best source where you will get the highest standard of PPC management and gain good profit from online advertising.
The most affordable AdWords/ PPC management plans. Our PPC campaign is managed by real people who are expert in the respective field. We focus on providing you the right and profitable clicks that results in sales leads. We integrate your online advertising across multiple reliable advertising platforms. We help you connect with your target audience in a personal and authentic way. Our campaign is focused to increase your ROI. To get an effective and customized AdWords/ PPC management campaign, contact us today!.